Cultural Heritage and Architecture You Could See in Myanmar's Temples and Pagoda​
Myanmar possesses a singularly wide range of Buddhist architectural styles. The Burmese landscape is scattered with dazzling pagodas, shrines and stupas, a legacy of the country's Buddhist merit-making traditions. Country's religious and cultural traditions have also been influenced by conquests abroad. The main building types found at modern places and at other ancient and historical sites are stupas, temples and monasteries. There are essentially three kinds of Buddhist structures: 1) temples, place of worship somewhat similar to a church;2) stupas, bell-shaped structures that contain a holy relic or scripture; and3) monasteries, which contain living quarters and meditation cells for monks. The most common religious structure seen throughout Myanmar is the stupa (zedi). The stereotypical pagoda usually seen in east Asia is a tall tower consisting of a vertical repetition of a basic story unit in regularly diminishing proportions. Most Burmese stupas consist of a bell-shaped dome (anda) set upon a base comprising a mix of square and octagonal terraces. The finial, or decorative crowning ornament of the stupa, became more elongated and cylindrical. The pagoda form is intended primarily as a monument and has very little usable interior space. A Burmese monastery forms the spiritual center of the village or district in which it may stand. Temples tend to be built around stupas. Temples have an open interior which can be entered and are displayed one or more cult images as a focus for worship. Many temples of Bagan are illustrated with paintings on the interior and decorative stucco work on the exterior. The lotus motif is a decorative feature found on the architecture of Buddhist shrines and sacred depositories. In Bagan, temples feature the exceptional art and architecture inside out. All of the Bagan painting was on the walls; the only painting on the cloth was discovered rolled up inside an arm of a broken image during repairs. Unlike most Burmese temples, another common feature of Bagan temple is the Indian-style pahto, or "hollow" temple. Early temples such as Pahtothamya have paintings with a caption written in Pali or Old Mon. You can also see votive tablets as Buddhist symbols. They are flat-backed clay, sandstone or soapstone tablets with images in low relief on the front within a thick rim. The most popular design of votive tablets contains the eight great events from Buddha Gautama's life. The religious architecture of Amarapura is essentially a continuation of the Avan tradition. In temple construction, marble was increasingly used and the period is also marked by the extravagant use of stucco in temple decoration. Various types of houses can be found in the Burmese villages. The traditional Burmese urban home is raised on four posts and has a concrete base. The traditional house is made largely of bamboo. The floors are made of bamboo planks or wood. Flattened pieces of bamboo made into large plaited sections are used to make the walls. Frame of the house is made of wood, with hard and durable wood being used for house posts. If you are interested in 3-star hotel in Mandalay near tourist attractions, visit Shwe Ingyinn Hotel. Sourceshttps://www.gomyanmartours.com/art-architecture-baganhttp://factsanddetails.com/southeast-asia/Myanmar/sub5_5e/entry-3088.htmlhttps://www.insightguides.com/inspire-me/blog/in-depth-temple-architecture-in-myanmar 11-sighotels_com_PPK
Do You Know Burmese People Got No Surname?
Myanmar people have a genuine interest in a person as a person, not out of curiosity but from fellow-feeling. Greeting "Min-ga-lar-bar" to people they meet with a warm smile has been the signature of Myanmar culture. When you visit Myanmar, one of the things you will get surprised is the way they set their names.
7 สิ่งที่คุณสามารถสัมผัสได้ในพม่าเท่านั้น
พม่าไม่ใช่มีแค่วัดและพระอาทิตย์ตกเท่านั้น เเต่ประเทศนี้มีชื่อเสียงในเรื่องการดองชาเพื่อนำมาสร้างสะพาน
ที่ยาวที่สุดและชายหาดที่เงียบสงบในทางใต้ของประเทศ หากคุณเป็นคนที่ไม่ได้สนใจเรื่องวัดและ
วัฒนธรรมมากเกินไป แต่เป็นคนที่รักธรรมชาติและต้องการเพลิดเพลินกับสิ่งที่ดีที่สุด นี่คือ 7 สิ่งที่พม่ามีให้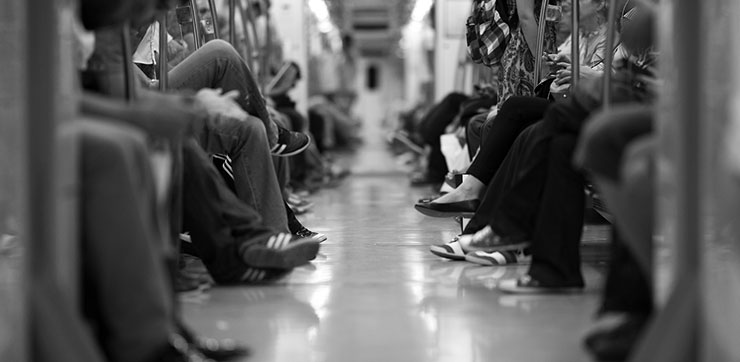 เดินทางโดยรถไฟไปยังมัณฑะเลย์; สถานีรถไฟมัณฑะเลย์
มัณฑะเลย์ อดีตเมืองหลวงของอาณาจักรพม่า เป็นศูนย์กลางเศรษฐกิจและศาสนาของพม่าตอนเหนือ พระภิกษุครึ่งหนึ่งของพม่าอาศัยอยู่ในมัณฑะเลย์และพื้นที่ใกล้เคียง มัณฑะเลย์เป็นที่รู้จักในเรื่องความหลากหลายทางวัฒนธรรมโดยมีศูนย์กลางอยู่ที่พระบรมมหาราชวังและมีถนนที่เต็มไปด้วยจักรยานและรถจักรยานยนต์
Train Travel to Mandalay; Mandalay Central Railway Station
Mandalay, former capital of the Burmese Kingdom, is the economic and religious hub of upper Myanmar. Half of Burma's monks reside in Mandalay and nearby areas. Known for its cultural diversity, Mandalay is centered around the Royal Palace and has wide lanes filled with bicycles and motorcycles.